Winged
Talk

0
1,115pages on
this wiki
"Time to clean up the Earth!"

A table on this page is incomplete and requires the following information:
Reincarnation costs for all Tiers.
Please examine the table and add any missing information you may have.
Remove this notice upon completion.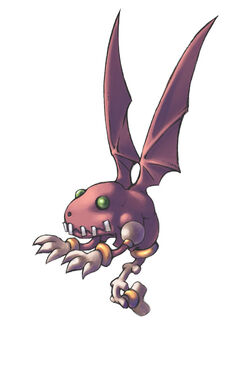 Little is known about the Winged, other than their natural habitat. They travel in groups, but once battle begins, they'll attack anyone. Because of this, they are believed to have little bond between their kind. Thanks to their wings, they have some of the best movement in the Netherworld.
| Skill Name | LV | SP | Effect | Power | Height | Range |
| --- | --- | --- | --- | --- | --- | --- |
| Hell Pepper | 5 | 6 | Atk: PSN | 175% | 18/12 | A row of 3 in front of the caster |
| Holy Dust | 15 | 22 | Int: Heal | 15% | 18/12 | Front, back, left and right of the caster |
| Ionize | 30 | 45 | Int | 125% | 12/12 | |
| Air Assault | 50 | 65 | Atk | 200% | 12/12 | 4 consecutive spaces, starting 1 away from the caster |
v

·

e

·

d
Disgaea Classes
Humanoid Classes
Male Brawler
Brawler - Pugilist - Fighter - Black Belt - Wushu Master - Eternal Fist
Female Brawler
Brawler - Pugilist - Fighter - Black Belt - Wushu Master - Eternal Fist
Male Warrior
Warrior - Battler - Centurion - Champion - Hero - Cosmic Hero
Female Warrior
Warrior - Battler - Centurion - Champion - Hero - Cosmic Hero
Mage
Red Mage - Blue Mage - Green Mage - Star Mage - Prism Mage - Galaxy Mage
Skull
Red Skull - Blue Skull - Green Skull - Star Skull - Prism Skull - Galaxy Skull
Archer
Archer - Sniper - Striker - Valkyrie - Ace Archer - Freischutz
Male Healer
Cleric - Priest - Bishop - Sage - Prophet - Saviour
Female Healer
Cleric - Priest - Bishop - Sage - Prophet - Saviour
Scout
Scout - Surveyor - Ranger - Strider - Geo Master - Lord
Samurai
Ronin - Samurai - Bushi - Kengo - Blademaster - Shogun
Ninja
Ninja - Adept Ninja - Elite Ninja - Shadow Ninja - Master Ninja - Shinobi
Thief
Rogue - Thief - Bandit - Prowler - Raider - Space Pirate
Knight
Knight - Vanquisher - Rune Knight - Chaos Knight - High Knight - Space Knight
Majin
Majin - Mega Majin - Giga Majin - Omega Majin - Tera Majin - Divine Majin
Angel
Angel - Angel Cadet - Angel Soldier - Crusader - Avenger - Paladin
EDF Soldier
Recruit - Officer - Cyborg - Psi-Soldier - Space Police - Space Marine
Monster Classes
Prinny
Pvt. Prinny - Cpt. Prinny - General Prinny - Prinny King - Prinny God
Great Wyrm
Efreet - Shaitan - Marid - Flamberg - Surt - Kagutsuchi
Faery
Hobbit - Puck - Brownie - Koropokkoru - Lilliput - Phooka
Spirit
Ghost - Boggart - Specter - Wraith - Fiend - Phantom
Golem
Golem - Spriggan - Ekim - Djinn - Ullikummi - Gogmagog
Treant
Man-Eater - Oakrot - Treant - Zakkum - Erl King - Yggdrasil
Winged
Imp - Gremlin - Agathion - Alp - Incubus - Demon
Dark Knight
Killer Armour - Dark Knight - Dullahan - Avenger - Demonic Suit - Executioner
Lantern
Pumpkin - Decoy - Mandrake - Scarecrow - Jack - Halloween
Gargoyle
Gargoyle - Guardian - Nebiros - Balrog - Seth - Pazuzu
Shadow
Nightmare - Shade - Lich - Chernobog - Death - Thatnatos
Serpent
Serpent - Mizuchi - Sea Dragon - Rahab - Leviathan - Midgardsorm
Galactic Demon
Cyclops - Sentinel - Nataku - Talos - Ravana - Argus
Dragon
Dragon - Fafnir - Nidhogg - Ahzi Dahaka - Tiamat - Bahamut
Undead
Zombie - Ghoul - Corpse - Ghast - Wight - Zombie King
Nether Noble
Brute - Death Boar - Minotoar - Humbaba - Archdemon - Behemoth
Beast
Manticore - Nue - Myrmecoleo - Chimera - Tao Tieh - Sphinx
Succubus
Empusa - Lilim - Succubus - Carmilla - Hecate - Lilith
Kit Cat
Nekomata - Cait Sith - Werecat - Tailring - Elbacky - Bastet
Nosferatu
Vampire - Strigoi - Neuntoter - Varcolaci - Nosferatu - Unholy King